Working With Your Insurance Company When Your Roof Is Damaged
Middle Georgia Roofing will work with you and your insurance company to get your home repaired. 
If your roof is damaged in a winter storm, hailstorm, hurricane, tornado, by falling branches or debris, or other incident, your homeowners insurance policy may cover the cost of repair or replacement. Below are some tips on filing an insurance claim that can help to speed the process and get your roof restored quickly.
The final determination of the value of the claim will be made by your insurance company, based on the report from the insurance adjustor. Depending on the age of your roof, the amount paid may be less than the full cost of repair or replacement (due to depreciation). This figure can sometimes be negotiated. We will help by providing a detailed damage report and a detailed repair estimate.
Call Middle Georgia Roofing at (478) 960-8706 to inspect the roof and document damage, including a written description and digital photographs
We will provide a written estimate for repair or replacement of the roof
Call your insurance company and notify them of the damage
Have the following information ready when you call to file the claim:

Location of the home
Policyholder name
Date of the storm or incident
Time of the incident
Cause of the damage (wind, hail, trees, etc.)
Detailed description of the damage
Age of the roof

Obtain a claim number from your insurance company
The insurance company will assign an adjustor to your claim
Tell the insurance company that you want your roofing contractor present when the adjustor arrives to inspect the damage
Get the adjustor's name and cell phone number to speed the process
The adjustor will call to schedule a time to visit your home and inspect the roof
Call us and let us know when your adjuster is scheduled to inspect your roof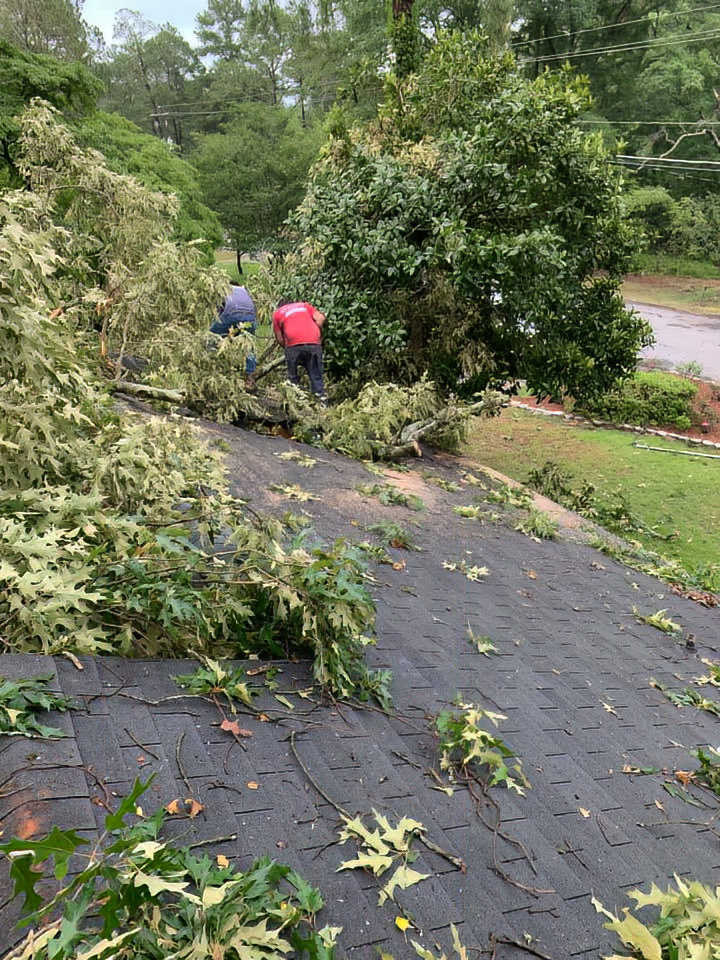 Warner Robins, Macon, Bonaire, Perry, Cochran, Hawkinsville, Millegeville, Eatonton, Montezuma