Roof Replacement & Repairs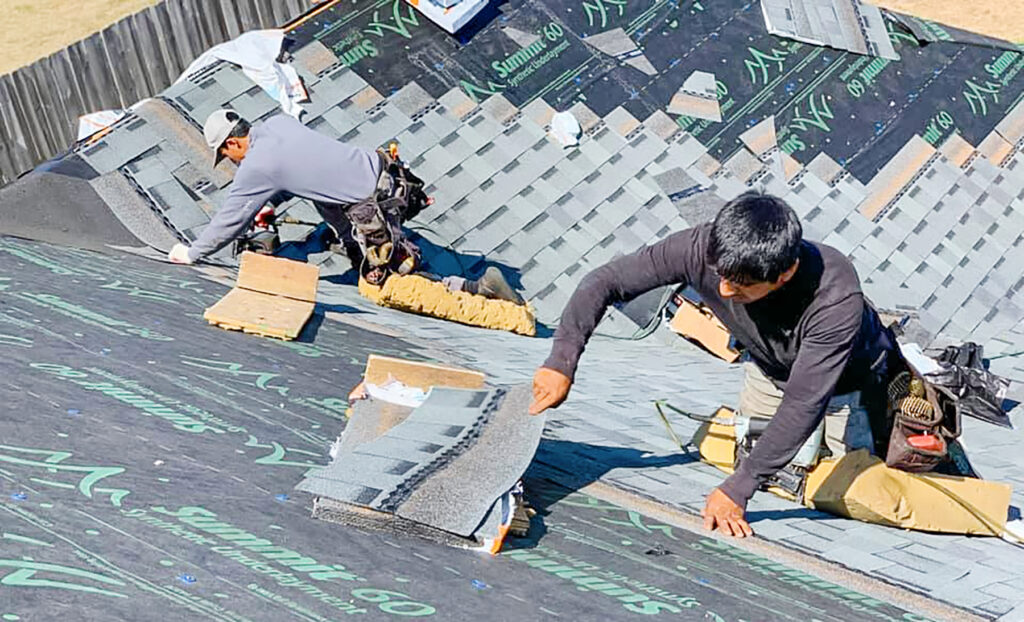 Architectural roofing shingles have emerged as a popular choice for homeowners looking to enhance their roof's beauty and durability. These shingles come in various styles, textures, and colours, providing an architectural style to the roof's appearance.

Architectural shingles are thicker and heavier than traditional shingles, making them more resilient to extreme weather conditions. They are made with an additional layer of asphalt, which provides extra protection against moisture and wind damage. Furthermore, architectural shingles often come with a longer warranty period than traditional shingles due to their superior durability.

Architectural shingles offer an affordable and stylish way to improve the aesthetic appeal and protection of your home. They are suitable for various types of roofing, including flat roofs, steep roofs, and pitched roofs. Contact a professional roofing contractor to discuss the best architectural shingle options for your home.
RESIDENTIAL & COMMERCIAL ROOF INSTALLATIONS AND REPAIRS
MIDDLE GEORGIA ROOFING & CONSTRUCTION
Middle Georgia Roofing & Construction is your go-to expert for new roof installation for both residential and commercial clients. With years of experience in the industry, our team of skilled professionals ensure that every project we take on is completed to the highest standards of quality workmanship and customer satisfaction.

We understand that the roof is one of the most important parts of any property, which is why we use only the best materials and techniques for every installation. Our team will work with you to determine the best roofing solution for your property, whether it's a shingle, tile, metal, or flat roof.

At Middle Georgia Roofing & Construction, we take pride in our reliability and timely completion of projects. This means that we make sure to work within your schedule, and keep you informed every step of the way. We also provide competitive pricing and free quotes, so you can be sure that you're getting the best value for your investment.

Don't let a damaged or old roof compromise the safety and beauty of your property. Contact Middle Georgia Roofing & Construction today and let us help you install a new roof that will last for years to come.
Warner Robins, Macon, Bonaire, Perry, Cochran, Hawkinsville, Millegeville, Eatonton, Montezuma