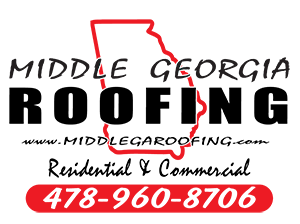 If you are a consumer looking for the best asphalt shingle then you have come to the right place. We offer a Lifetime Labor Warranty against Installer Defects. 
This section of our website is intended to break down the features of asphalt laminated shingles that Middle Georgia Roofing recommends for your home in the Southeast region.
The typical factors that are important to a homeowner when choosing a roofing shingle are: price points, true life expectancy, wind ratings, and color selection. These are all extremely important issues, but we consider them surface issues. There are additional areas of a roofing shingle that play into its performance, longevity and price. Some of those factors are: how the shingle is made, is it an AR (algae resistant) rated shingle, the weight of the material,
how wide is the nailing strip, pitch of the roof the product is installed on, what type of warranty does the shingle carry and what type of wind rating does it carry. When you purchase a new roof you want a shingle that is going to be aesthetically appealing on your home but will also perform well in the type of weather your particular city or region experiences. Please call us at (478) 960-8706 with any questions you might have.
Warner Robins, Macon, Bonaire, Perry, Cochran, Hawkinsville, Millegeville, Eatonton, Montezuma